Explosion Teams Assessments Updated schedule - May 6th
---
---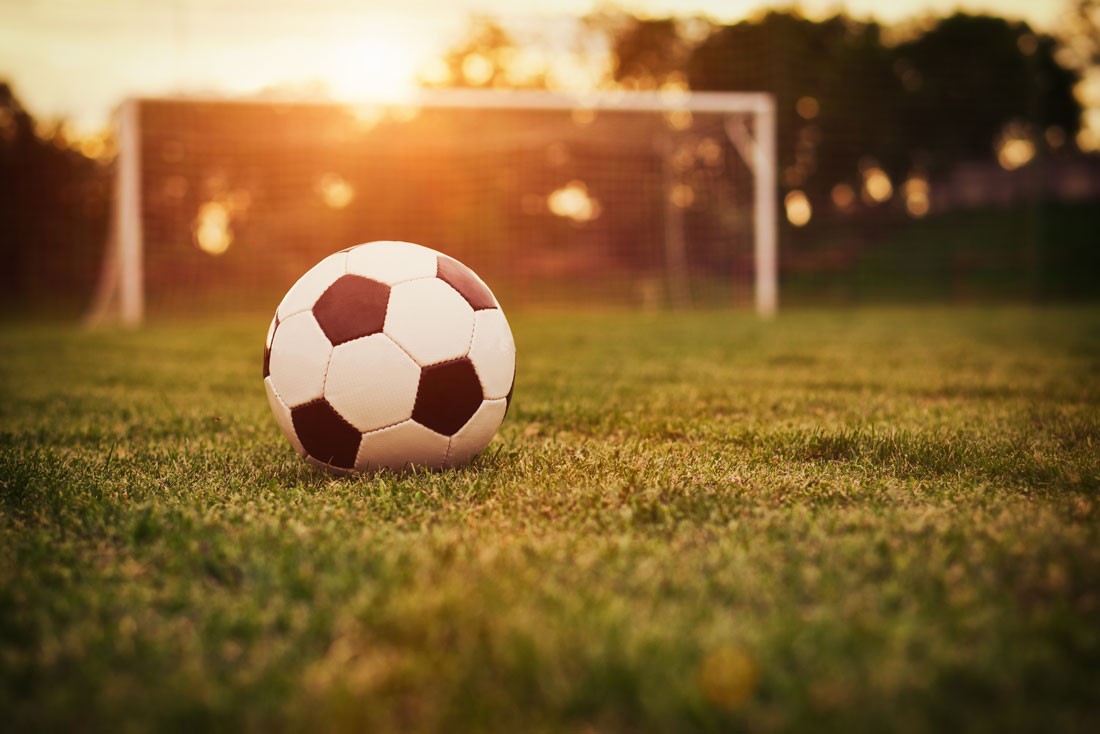 ---
Competitive Teams Tryouts - U12 to U17 Provincial (PYL) and Regional (Metro) Leagues
We welcome interest for all age groups (2006 up to 2011 Birth Years) and levels and we do have the capacity to add players to some of our existing teams. Our 2022/23 Rosters can be viewed
here
, however in particular we are looking for additional players for the following Teams;
Boys U13 Metro
Boys Under 15 PYL
Boys Under 17 PYL Tier 1 and Tier 2
Girls U13 Metro
Girls Under 17 PYL
Interested Players please contact
alexmcnutt@pysa.ca
stating which age group and level you are interested to tryout for as well as your birth year and any recent playing experience.
At the Clubs discretion Players may be offered a trial period by invitation only. We will reply to your email to advise you as to whether we can extend an invitation to you for a trial. Providing players have registered and paid the tryout fee, Spring Trial Periods can commence March 26th. Team Coaches will communicate directly with trialists the sessions they would like to invite you to attend based on their schedule. Players will be offered a minimum of 2 trial sessions, and may be invited to attend additional sessions on a trial basis at the clubs discretion. All Spring Trials must be completed by April 24th. If selected players will be invited to register and pay the League Fees before commencing training with the team at the start of the outdoor program on May 1st.
Spring Tryout registration will remain open until April 9th, 2023.
Development Teams Assessments - U7 to U11

Regional (Metro) Leagues
Note: players that participated in the indoor training pools are not required to register for Spring Assessments but must attend and participate in them.
Spring assessments will be held in advance of the Outdoor Program and will be open to players that would like to join one of our Explosion teams for the summer Metro League season (May 1st onwards). More information about our Development Teams Program can be found on our website page titled
Developmental
.
Please note this is a different program from our Recreational "Soccer 4 Fun" Program which runs June 19th to August 24th. Registration for Soccer 4 Fun will open on April 10th.
Interested Players, that did not participate in the indoor training phase, will be invited to register for Spring Assessments, and pay the required assessment fee. As a spring registrant, the player will then attend the assessment sessions along with the existing Indoor Program training pool players.
During the Spring Assessment Registration period we are also accepting applications for our spring Intake of Volunteer Coaches. We encourage anyone looking to register your child for assessment to consider volunteering to coach as this may impact our capacity to accept Spring registrants. To apply for volunteer positions please follow to our RAMP
portal.
The PSC strives to provide an inclusive program (spots for all players) but there may be times when the program cannot accommodate all spring registrants. At the end of the Assessment Period the PSC will assess the interest levels, number of available coaches (including Spring Applications) and consider the maximum roster sizes for the upcoming season to determine how many new spring entry players can be accepted.
To ensure fairness, if and when there are limited spots, players will be selected based on our assessment process. In these instances, after the Spring Assessments are completed, the selected players will be invited to register and pay Spring Fees ($375 for U7 to U9, and $400 for U11) and then integrated into our training pool (s) and named to a team and commence training May 1st.
Development Teams Assessment Registration
Registration Opens March 16th, 2023 and Closes: April 9th, 2023
May 5, 2023 to May 14, 2023 Development Teams (U7 to U11) SPRING Assessments. FINAL Schedule to be confirmed.

May 21st, 2023 - Explosion Metro Teams (U7 to U11) Rosters Named (Players and Coaching Staff )

May 26th, 2023 - Explosion Development Spring Registrants Reg/League Fees Payment Deadline (selected players only)


Development Teams Assessments Schedule Tentative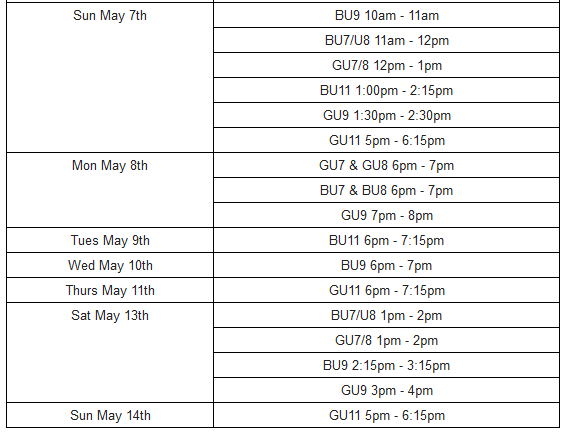 Summer Schedules Tentative (Development & Competitive)
Please note we will operate with an interim schedule until the end of the school year at which point we will move to our summer schedules as outlined tentatively below.
Summer Outdoor Season - Competition Phase (Practices and Competition)
Based on previous years schedules our traditional Summer training days along with typical practice times are outlined below.
Specific Times and locations of the sessions will be confirmed nearer to the time. Sessions will either take place at at either Dianne Whalen Complex or at Peter Barry Duff Park. Sessions durations start at 45 to 50 mins for the U7/U8 increasing as they get older and can be as long as 90 minutes by the age of U17.
Development Teams Summer Schedule (Practice Times Tentative)
Competitive Teams also typically train twice per week although this is subject to variations based on the intensity of the league schedule and the coaches discretion.
Competitive Teams Summer Schedule (Practice Times Tentative)